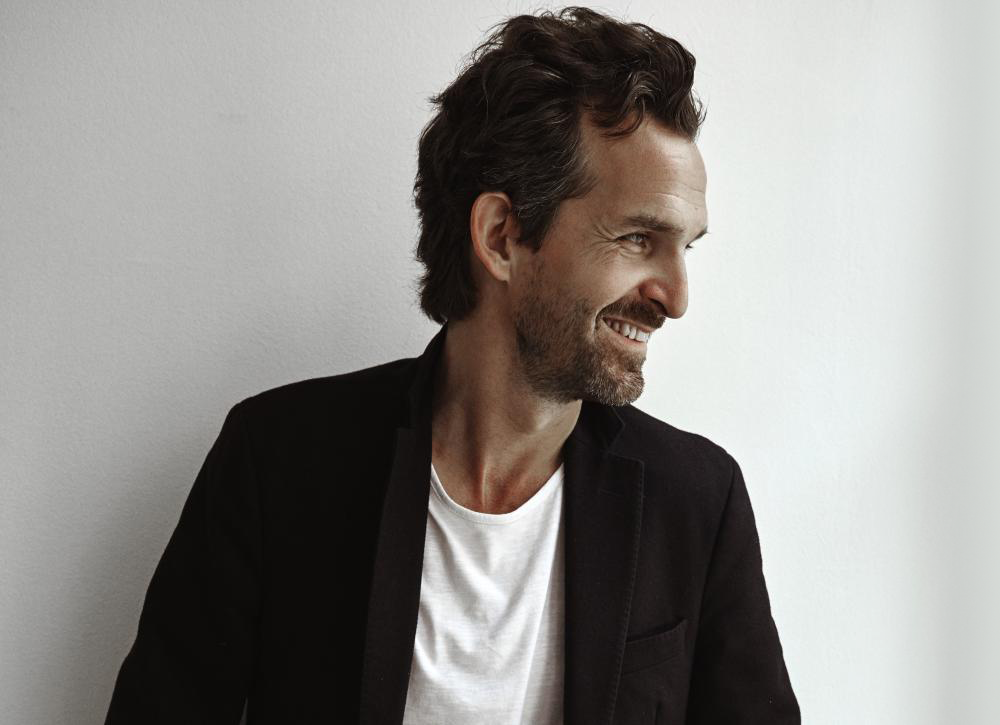 ©Lionel Gasperini
Because we are a body and a spirit.

Because some objects have the power to transform us.

Because what we possess represents us,

And what we pass on will say about us.

Because we need intelligence and transcendence.

Because we live in the real, but we aspire to the extraordinary.

Because water, air, fire and time are our pillars.




Because magic is both a dream and a science…
At the forefront of the international design scene
,
Mathieu Lehanneur is one of the few designers of his generation with a genuine multi-disciplinary approach to creativity: his projects stretch the realms of product design and object to architecture, craft and technology.
Lehanneur thrives on creating spectacular projects that are intended to enchant and to encourage wellbeing. His work defies traditional descriptions of 'design', 'science' and 'art'.
Ranked among the '100 World top designers and influencers' by Wallpaper* and Surface magazines, he is described as the 'champion of intellectual agility in the field of contemporary design' by Paola Antonelli, Senior Curator, Department of Architecture and Design, MoMA-NY.
Mathieu Lehanneur's office collaborates with a number of prestigious brands across a wide
replica watches
variety of sectors including Nike, Veuve Clicquot, Audemars Piguet, Poltrona Frau, Pullman Hotels, Cartier, Air France, Schneider Electric, JCDecaux, Becton Dickinson and Sony. Lehanneur is also a partner of several companies in the areas of technology, cosmetology and urban mobility.
Mathieu Lehanneur has earned numerous awards including the 'Grand Prix' for creativity, awarded by the City of Paris, and the 'Best Invention Award' by US magazine Popular Science for 'Andrea', a plant home air filtration system, created in partnership with Harvard University and based on studies developed by NASA.
In 2009, the designer was invited to share his vision at the TED Global conference and, in 2012, Gestalten editions published a book dedicated to his work. A retrospective exhibition of his work was held at the Grand Hornu - Innovation and Design Centre, in Belgium.
Mathieu Lehanneur's works can be found among some of the most renowned public and private collections including the MoMA-NY and MoMA San Francisco, and the Pompidou Centre and the Museum of Decorative Arts, Paris.
Lehanneur latest projects include the '50 Seas' exhibition, a collection of 50 unique enameled-faience wall-works, showcased at Christie's and at Monaco's Oceanographic Museum; an exclusive space in the Air France new Business
Rolex Replica
Lounge at Charles de Gaulle Paris airport; the interior concept of Maison Kitsune?'s flagship store in New York; a series of limited edition pieces in marble and bronze, "Ocean Memories", edited by Carpenters Workshop Gallery; a collection of furniture and lamps edited by his own brand and presented at Nomad - Monaco; an itinerant museum for the Swiss watchmaker luxury brand Audemars Piguet previously presented in Shanghai; his work "Liquid Marble" showcased at the Victoria & Albert Museum in London; the interior design of Cafe? Mollien at the Louvre Museum in Paris; a new concept of solar street lighting furniture launched during the United Nations Conference on Climate Change in Paris COP- 21.
He is currently working on multiple projects such as a hybrid engine boat, a foldable electric bike, the interior design for hotels, stores and public spaces, as well as technological and pharmaceutical design...
Collections
Centre Pompidou, Paris
Museum of Modern Art (MoMA), New-York
Museum of Modern Art (SFMoMA), San Francisco
Musée des Arts Décoratifs, Paris
Design Museum, Gent, Belgium
FRAC, Ile de France